When it comes to bathrooms, ceramic tiles are almost always a superior choice for flooring and walls because of its innate water resistance and durability. It is so durable that it withstands the test of time but the same thing cannot be said about how stylish and fashionable it looks. Interior design trends inevitably change, and so, tile designs from the 90s that survived well into the 21st century look dated, worn-out, and obsolete. Colorful tiles with intricate patterns used to be the fad, but nowadays, the modern world values minimalism and a fresh, cleaner look. As such, it is understandable that most people would want to update how their bathroom looks in accordance with the current trend.
However, removing and replacing tile is a grueling process that takes lots of time, effort, and money. Besides, it is such a waste to destroy tiles just because of its unsightly design. Fortunately, full tile replacement is not the only option. Nowadays, tiles can be repaired, refinished, and reglazed on site without removal. All it takes is a few hours to completely transform your dated, old-fashioned bathroom into a modern, stylish one.
What Does Tile Reglazing Entail?
The term "tile reglazing" is actually a misnomer. After all, the beautiful glaze you see in ceramic tiles can only be achieved when the tiles are baked in kilns at temperatures ranging from 900°F to 2500°F. And since it is impractical to remove already installed ceramic tiles just to ship it back to the factory for re-firing in a kiln, the more appropriate term is refinishing.
Refinishing is a process that involves specialized equipment, primers, bonding agents, topcoats, and clear finishes. The process starts with deep cleaning the bathroom tiles in question using a two-step process to remove dirt, oils, grease, and soap residue. Once the surface is clean, any chips are filled in. Then the grout is given a thin, new coat to make sure the grout lines are filled and even.
Then, this process is followed by spraying a very thin coat of enamel. Then, all that needs to be done is to wait until it settles. And just like that, tile refinishing can wholly transform the bathroom in a matter of hours.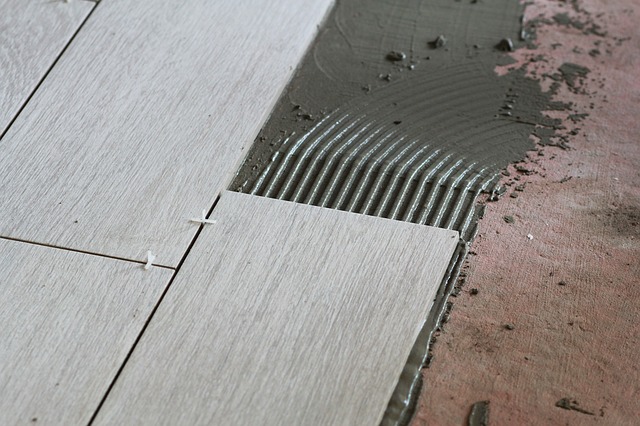 What are the Benefits of Tile Reglazing or Refinishing
If you are still not sold on the idea that tile refinishing is better than tile replacement, here are some of its advantages:
It entails lower costs.
This is perhaps the most important consideration for most people. Tile refinishing is undoubtedly cheaper than installing new tiles because you don't have to buy new ones. In essence, you are just giving the existing tiles a new coat to make it look brand new.
Tile reglazing costs $4 to $10 per square foot. Ultimately, the price depends on your location, the contractor you hire, and the current state of your tile. Meanwhile, tile replacement entail the following cost:
Removal of existing tiles costs $5 to $8 per square foot
Installation cost: $7-$25 per square foot
Replacement of cement backer board underneath the tile: $6 to $10 per square foot
It saves time.
The reglazing and refinishing process can often be done in a few hours. Meanwhile, tile replacement lasts anywhere from 1 to 3 days.
It saves the environment.
When you opt for tile reglazing, you are helping the environment because that means you won't be filling up landfills with the discarded tiles from yesteryear.
It guarantees cleaner, germ-free tiles.
Aside from breathing new life on your worn out tiles to make it look brand new, the added coating will also cover up any nasty stains and discoloration that cleaning alone cannot get rid of. And because it requires intensive cleaning and scrubbing, you can rest assured that it would be free from bacteria.
Frequently Asked Questions about Tile Reglazing / Refinishing
What are the differences between tile refinishing and painting a ceramic tile?
The main differences between painting vs. refinishing tiles are its durability, surface gloss and longevity. Ceramic tiles painted with spray enamels or with rolled-on epoxy will not have the professional look that refinished tiles have. It will also not last as long as professionally refinished tile because the paint will likely peel off after several months.
With tile refinishing, you can end up saving up to 50% over the cost of tile replacement. The results will also be phenomenal and durable despite the lower costs.
With proper care and maintenance, your newly-reglazed tile will last over a decade. After all, the glazing compound used on tile and ceramic surfaces is extremely hard and durable, thereby delivering a seamless, non-porous, heat resistant and scratch resistant finish. In some cases, it may be even higher in quality than the glaze that was initially used to finish your tiles or ceramic countertops/sinks. And if you properly care for it, it may even last for 15 years or more.
What should be considered before refinishing a ceramic tile?
Ceramic tile refinishing can be used on most any tile surface, but you also should consider how much the surface is going to be used and how much wear and tear it will have to endure. Tiles that would be constantly subjected to water exposure such as in the shower or surrounding a bathtub can definitely be refinished because the coat is water-proof. Tiles on kitchen countertops and bathroom vanities are also suitable for refinishing. Bathroom floors can also be refinished but it is not advisable to refinish tiles in entryways where constant exposure to abrasive grit can damage the floors.
How do I find a professional tile refinisher?
LF Jersey City Tub Reglazing & Refinishing provides professional tile refinishing services that can instantly freshen up your tiles' appearance without draining your bank account. Our process is time and cost-efficient, environmentally friendly, and most importantly, it is a long-term solution that will last for decades.
If you are ready to transform your dated bathroom and give your tiles a fresh chance at life, give us a call today at (201) 508-0009 for a free estimate.
Read more about 12 Pro Tips For Renovating Your Bathroom